WooCommerce
35+ item store
Develop branding
Fully-responsive site
Lulu & Polly began as an Instagram side project for a local Melbournian to show off her new puppy Lulu. The page rapidly grew in following and Lulu's owner saw a gap in the market to create high quality and affordable dog harnesses and products. While developing the idea, Lulu's companion Polly was brought into the picture. As a new business, Lulu & Polly required everything from brand design to a new website.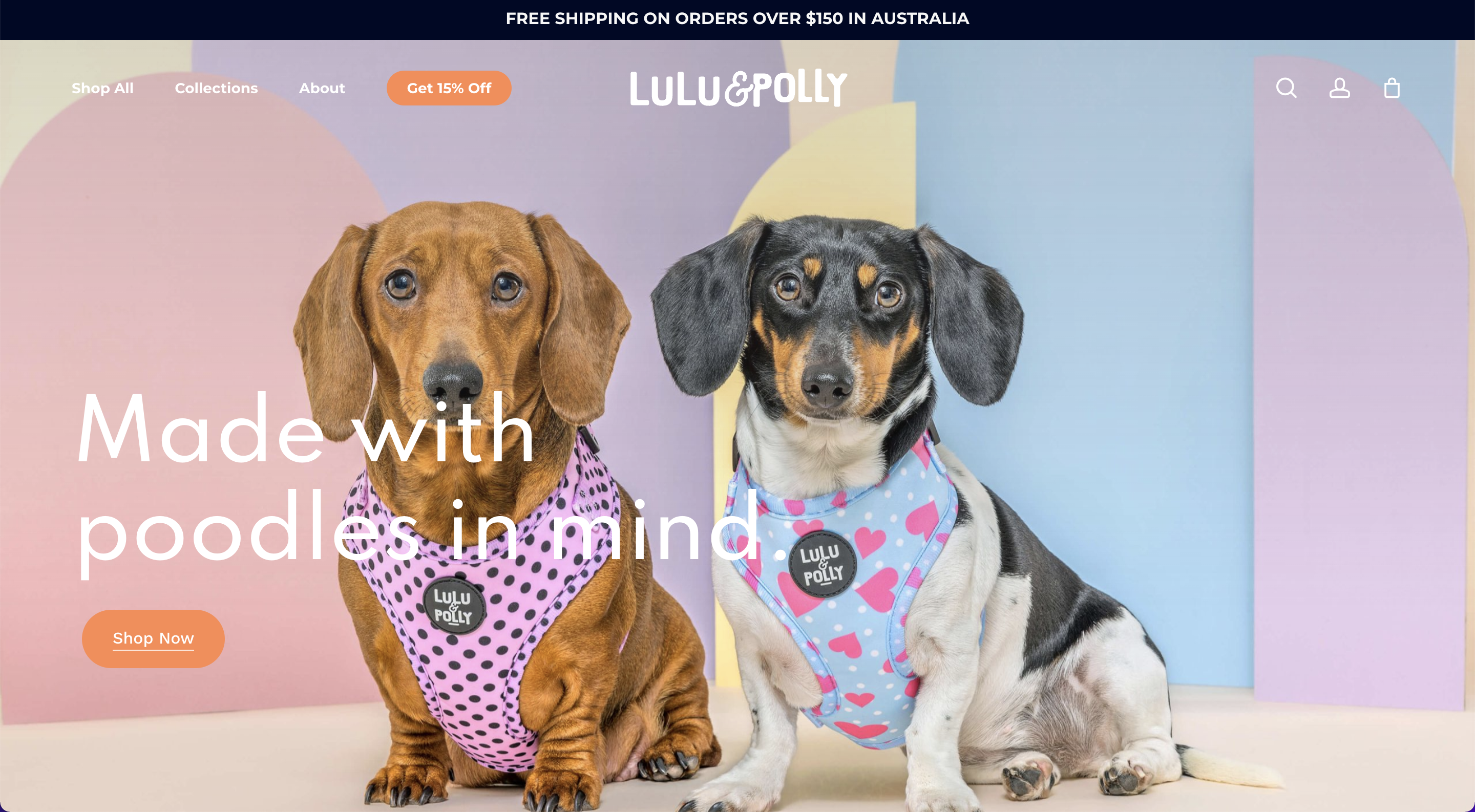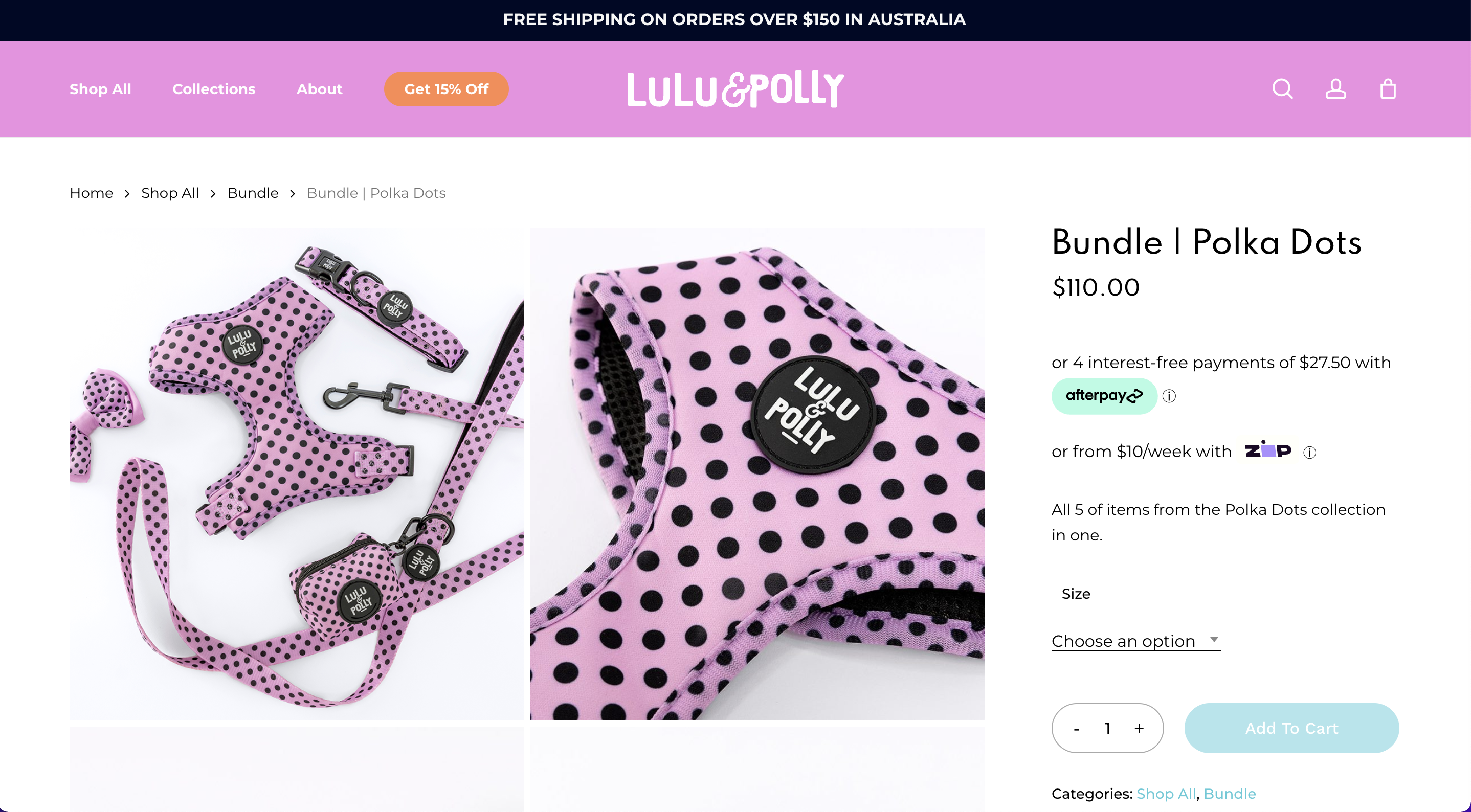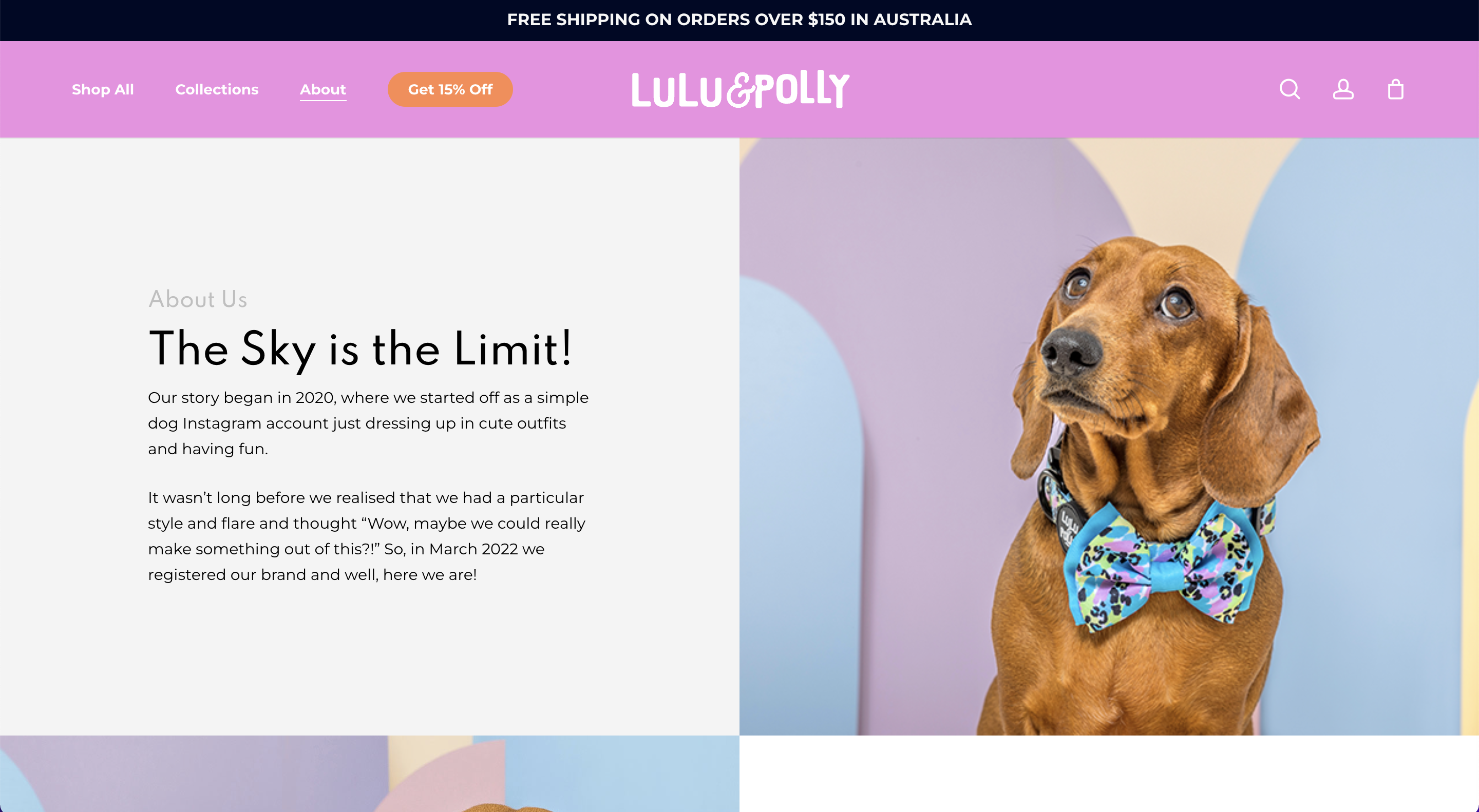 Form brand identity
Design website
Develop ecommerce platform
In order to develop Lulu & Polly's brand identity, Azul Digital sat down with the business owner and really developed an understanding of the brand's personality. This allowed us to produce variations for branding that were most suitable to the client.
The same care and effort was applied to developing the website. It was important to us and the owner thatLulu and Polly's personalities fully came across when customers would access the site. This helped us in choosing the layout, colour schemes and imagery.
Lulu & Polly is a strong brand with a gentle touch. The black and white selections bring the boldness to the brand, while the hot pink introduces the flair.
The first format is the primary format, used for the majority of branding. The symbol is used for smaller elements, such as icons.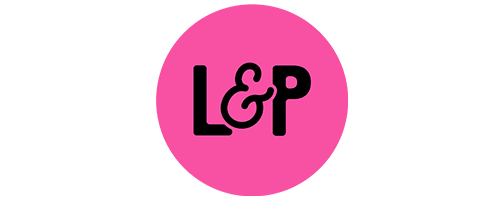 "I love what the team did with the brief when we created Lulu & Polly! They really brought my vision to life!"
At the end of the project, Azul Digital delivered a complete branding package and website. The branding package included logos (in all variations), colour palette, and email signatures. The website was a fully functional and dynamic experience, with an organised ecommerce platform.
Lulu & Polly were able to strongly launch and position themselves as a key new player in the market for quality dog products.